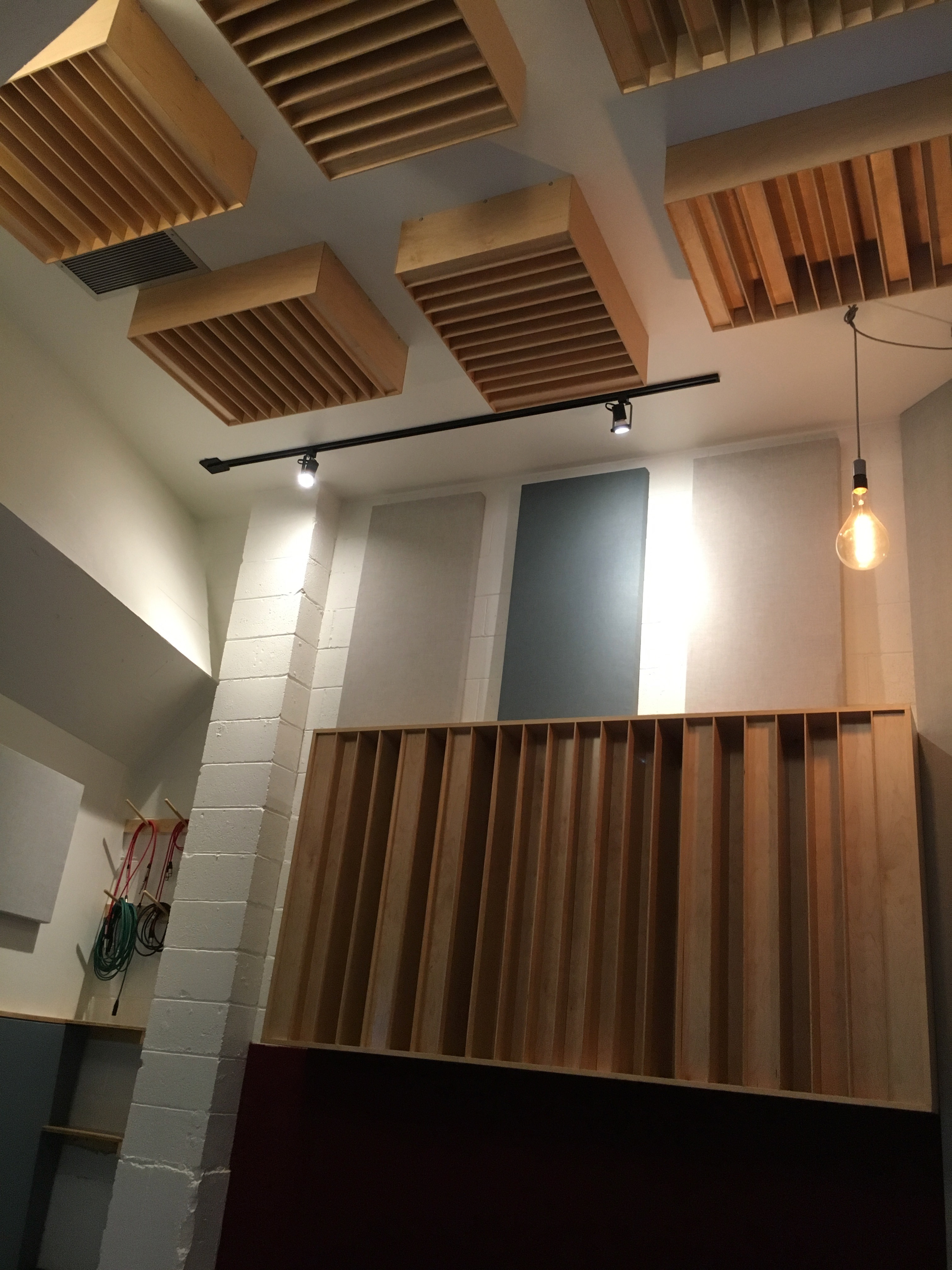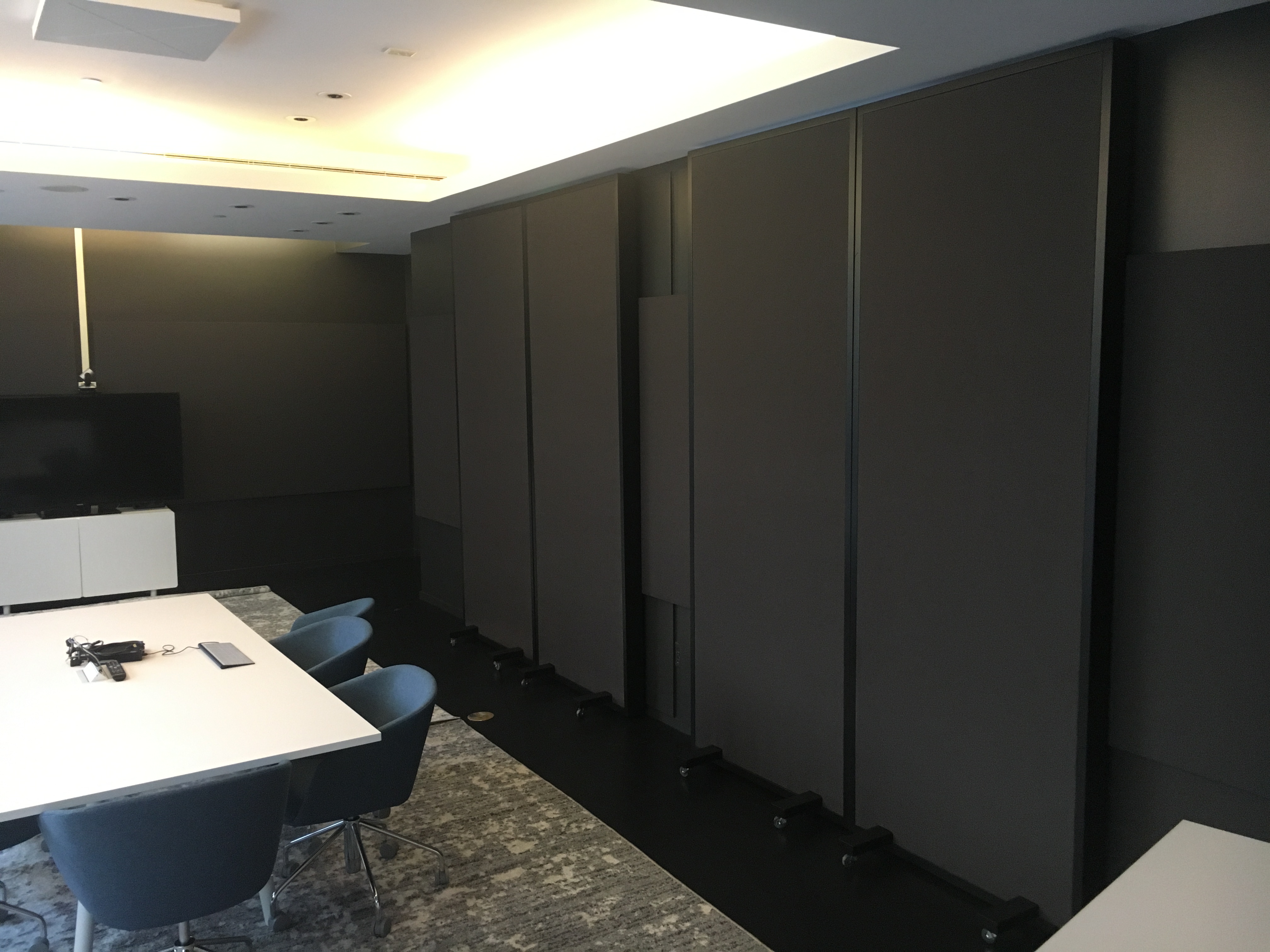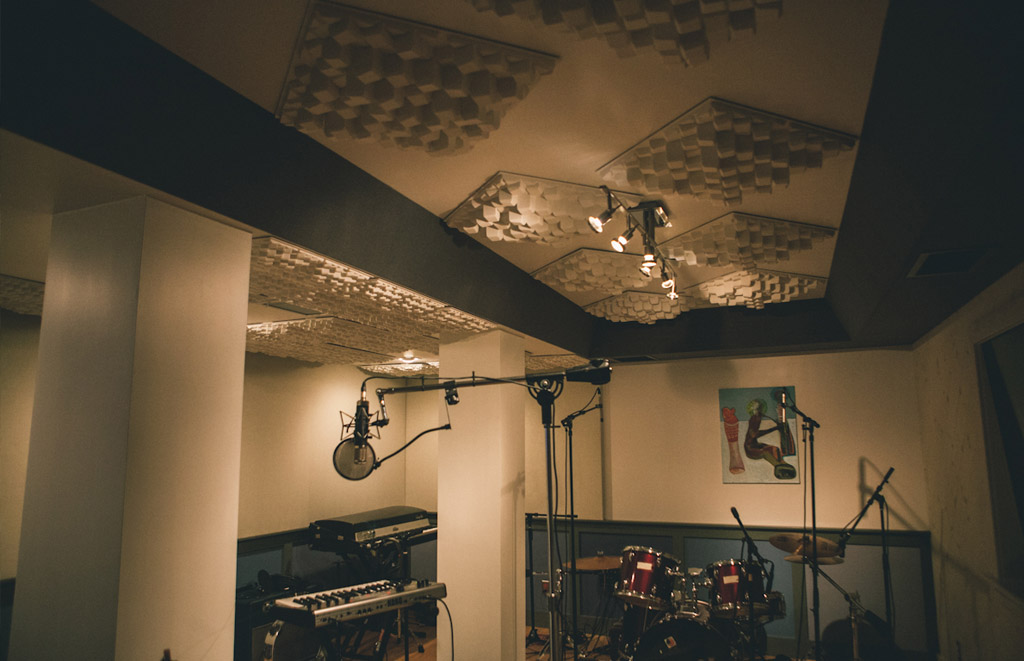 Rolling bi-fold acoustic doors • Residential Installation Cupertino Ca.
Suspended high to mid frequency ceiling  array • Cupertino Ca. 
Wood slot diffusion • Low frequency soffit absorbers • Ceiling diffusion and absorption • Isolation Booth ceiling and wall treatments •                              Women's Audio Mission, San Francisco Ca.   https://www.womensaudiomission.org/studio/
Maple slot diffusor • Tiny Telephone Recording • Oakland Ca.